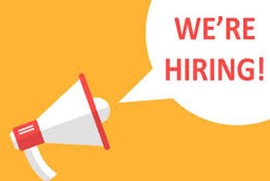 The Town of Neenah is seeking experienced administrative support professional to fill the position of Deputy Clerk-Treasurer.   Under the direction of the Administrator-Clerk-Treasurer, provides comprehensive administrative, clerical, and technical support to the Administrator-Clerk-Treasurer, Town Board, and Sanitary District Commissioners in the day-to-day operations of the Town Office.  The position performs routine to complex administrative and customer service for the Town and the Sanitary District including financial record maintenance, accounts payables and receivables, minute taking and transcription, election administration, tax collection, and website management.
Qualified candidates will have a minimum of an Associate's Degree in accounting or related field, or two years office or accounting experience, or any combination of such, along with advanced computer skills, knowledge of Microsoft Office programs, and excellent customer service and communication skills. Must be able to plan, prioritize, take initiative, and meet deadlines.
This position averages 25 hours per week, some evening meetings are required.  View Full Job Description.   Submit resume and cover letter to [email protected].